The Volcker Alliance advances effective management of government to achieve results that matter to citizens. The nonpartisan Alliance works toward that objective by partnering with other organizations—academic, business, governmental, and public interest—to strengthen professional education for public service, conduct needed research on government performance, and improve the efficiency and accountability of governmental organization at the federal, state, and local levels.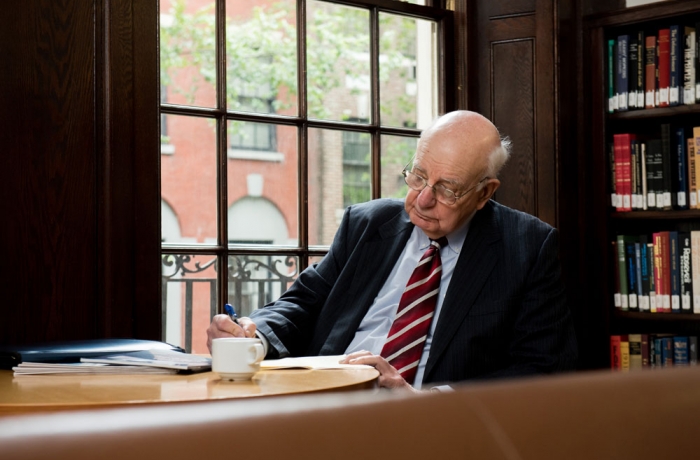 Beliefs
The Volcker Alliance was launched in 2013 by former Federal Reserve Board Chairman Paul A. Volcker, who served in the federal government for almost 30 years. Mr. Volcker is known for his commitment to effective government for the public good. The Alliance's work is inspired by his legacy of public service and grounded in a set of beliefs about what constitutes effective government:
We believe government should be responsive to its citizens, transparent in its operations, accountable for delivering on its promises, and visibly held to the standard of robust and unbiased measures
We believe that public service is a high calling, and that it is critical to engage our most thoughtful and accomplished citizens in service to the public good.
We believe government functions best when its system of civil service is independent, stable, and staffed by civil servants who are experienced and expert in their domains.
We believe that our public workforce and government institutions must be dynamic: designed to encourage innovation, leverage technology, and adapt to the needs of a changing nation in an evolving global context.
We believe that the performance of our government institutions depends critically on the training and education of talented public servants, and that this responsibility is shared by our government, our institutions of higher education, and by leading institutions in every sector of society.
We believe that government must be a responsible steward of financial resources, diligent in avoiding waste, assiduous in seeking evidence to assess the effectiveness of its initiatives, and proactive in helping citizens understand the long-term sustainability of its operations.